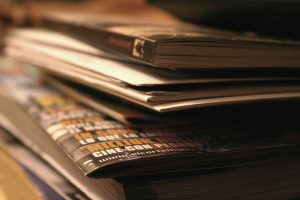 Below are some nice things that people have said about The Simple Carnival.
---
[Smitten is] a timeless, understated gem from an undiscovered pop savant.
[The Simple Carnival] concocts his songs as the current undisputed master of the pop genre.
Boller crafts great songs and then has the techno-know-how to work magic on them in his studio. And man oh man…what a voice. Pop fans will go nuts over the harmonies here. [Smitten] is bursting at the seams with superb melodies and creative arrangements…Eleven tracks of pure pop perfection. Highly recommended. TOP PICK.
YAY! Looks like good music is coming back!
Catchy, sweet, tender, quirky, and sung with unbelievable charm. One of this summer's 'hits'. (One of mine, anyway.)
OMG! I just checked out some of your music and the "Smitten" music video is… AMAZING!!!!!!!!!!!!!!!!!!!!!!!!!!!!!!!!!!!!!!!!!!!!!!!!!!!!!!!!!!!!!!
A Nilsson for the modern generation.

Russell's Reviews
Girls Aliens Food is an outstanding effort…

Northeast Performer Magazine
[Girls Aliens Food is] a remarkable and thoroughly-rounded achievement.
Girls Aliens Food is one of the most beautiful song records of the year.

Konkret
[Girls Aliens Food is a] pop masterpiece…
Every track is solid throughout and Girls Aliens Food should rightfully be called a soft pop masterpiece.
Girls Aliens Food is the best thing that's happened to power pop in a long time.
[Girls Aliens Food is] one of the all-time great melodic long-players!
There's something beautiful going on here. Unless I'm mistaken Jeff Boller (aka The Simple Carnival) is surely the new heir apparent to the Brian-Wilson-king-of-sunshine-pop crown.

Lobster Quadrille
If Brian Wilson had a nice dad, this is the kind of music he would have made!

Roctober
STUNNING… HUGELY Recommended!

Not Lame
He does everything… He doesn't use samplers or weird computer programs, it's all himself over himself. I really admire his work… Recommended, one of the best unknown/non-mainstream artists I know!

alwaysontherun.net
The Simple Carnival is also known as Jeff Boller, who appears to be the happiest man living in Pennsylvania. I would be too if I was as talented as this man.
True artistry is rarely concerned about rock star status, and that's never more evident than in… Girls Aliens Food. The Simple Carnival embodies its name: after listening, you just want some cotton candy and a girl to ride the Ferris wheel with.

Amplifier Magazine
'Flirt' is a blend of jazz piano, scat vocals, and finger-snapping rhythms so catchy that for the first week I heard the disk, I would consistently wake up dying to hear that track.

Redefine Magazine
When I've had a song stuck in my head for a week and I'm still not ready for something else to take its place, I consider that a good sign. This week my mental jukebox has mostly been playing… The Simple Carnival.
My favourite band of this last week has got to be The Simple Carnival… They are a melodic pop music studio project created by a guy named Jeff Boller who must be the long lost son of Brian Wilson if the MP3s on the band's web site are anything to go by.