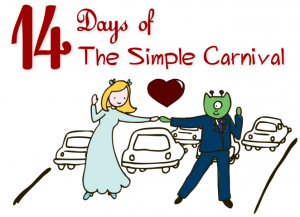 Welcome to Day 3 of the 14 Days of The Simple Carnival!
Every day until February 14 (Valentine's Day), I'll be posting one cool, free Simple Carnival thing.
On February 14, The Simple Carnival's new (and final) album, Smitten, will be released. It's been nine years since The Simple Carnival has released an album, so I'd like to celebrate the occasion by sharing a bunch of good stuff over these 14 days.
* * * * * * * * * *
Today's Simple Carnival thing isn't a free download. It's a free physical item. In fact, it's now technically a collector's item.
In 2008, a bunch of Girls Aliens Food t-shirts were printed. All of them have been sold…except for one: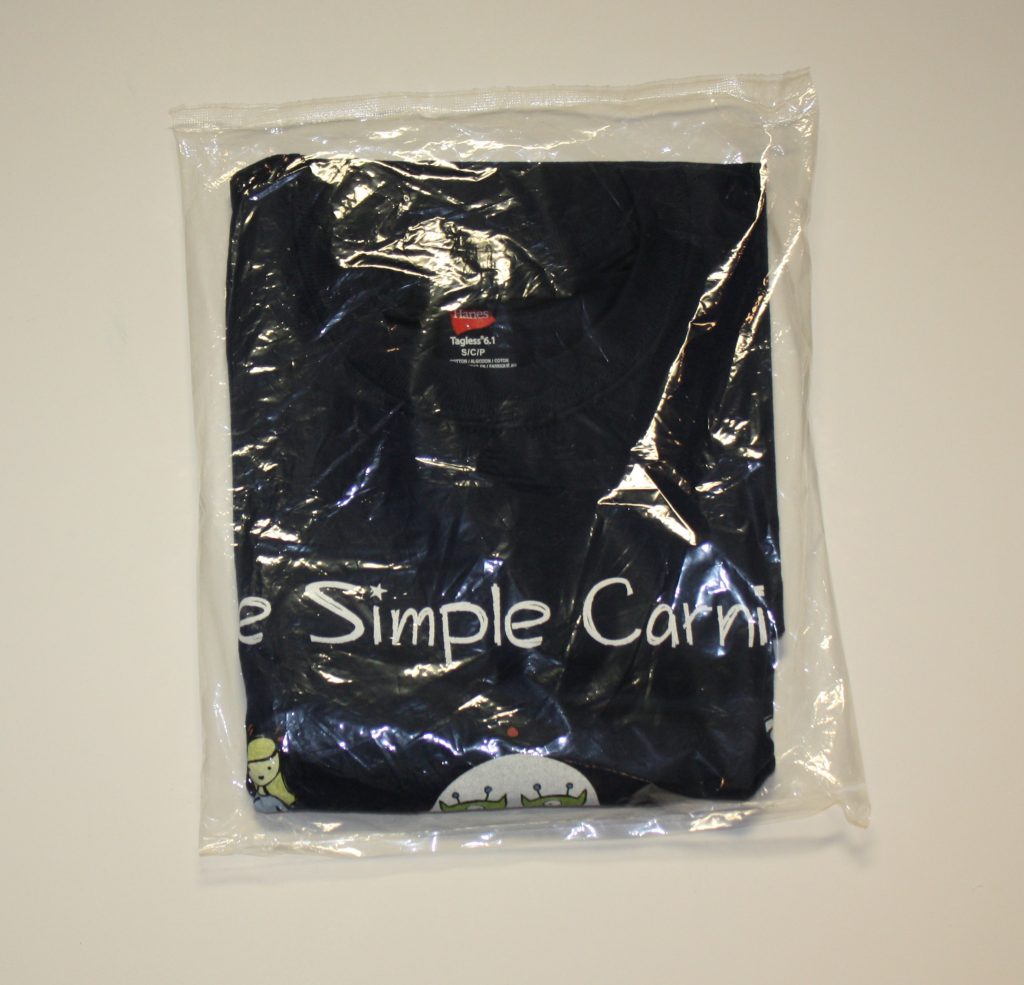 This shirt is brand new. It's a small. (Sorry, I don't have any other sizes.) I'm giving this shirt away to some lucky Simple Carnival fan (or a Simple Carnival's fan significant other), and I'll pay for shipping to anywhere in the world.
To get a chance to win this shirt, however, you must tell me the correct answer to the following trivia question before midnight EST tonight:
What is the 29th word in The Simple Carnival's song "Really Really Weird"?
Send your response to (deleted). The winner's name will be drawn out of a hat. The name will be announced here on this site as well as on Twitter.
UPDATE (February 4, 2017): And the winner is…Eddie Finley! Congrats!
As a side note, if this giveaway has whetted your appetite for a Simple Carnival t-shirt, there are now totally new ones for sale with the Smitten album artwork. And they come in sizes other than small, too!
* * * * * * * * * *
Get The Simple Carnival's fantastic final album, Smitten, from Bandcamp or iTunes!