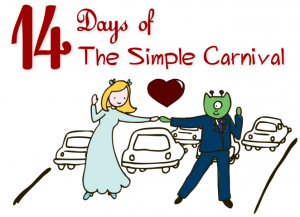 Welcome to Day 12 of the 14 Days of The Simple Carnival!
Every day until February 14 (Valentine's Day), I'll be posting one cool, free Simple Carnival thing.
On February 14, The Simple Carnival's new (and final) album, Smitten, will be released. It's been nine years since The Simple Carnival has released an album, so I'd like to celebrate the occasion by sharing a bunch of good stuff over these 14 days.
* * * * * * * * * *
Today's Simple Carnival thing is a giveaway of a prop from the video for "A Geek Like Me". Yesterday I posted the behind-the-scenes video. "A Geek Like Me" is a track on the upcoming Smitten album, as well as part of the 3D animated music video movie Smitten 3D. In case you haven't seen this hand-drawn video, here it is:
Note the lyric at 2:22: "You know what Inframan is…"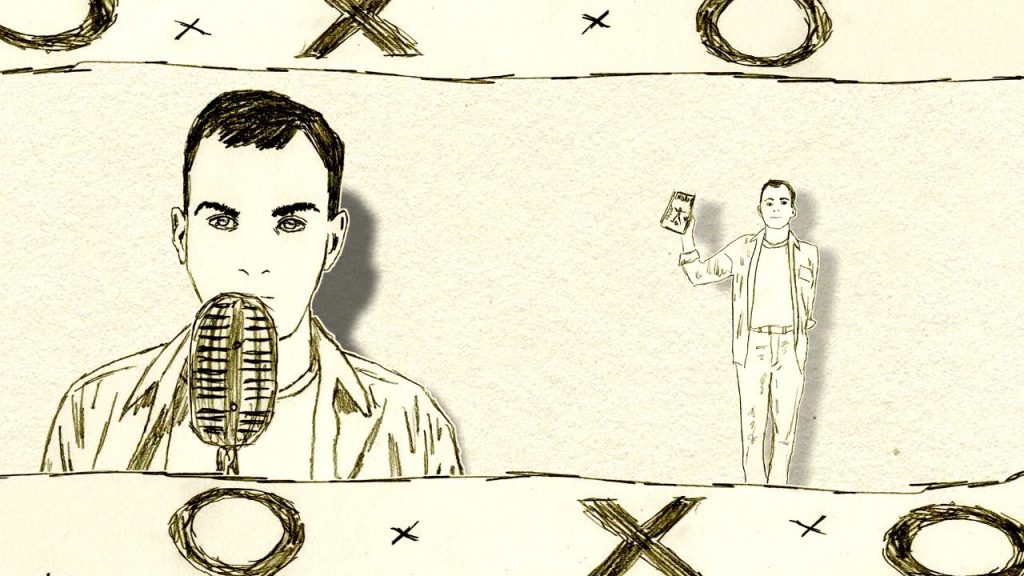 What is Inframan? It's a bezerk superhero/action/kung-fu/giant rubber monster movie that is cheesy, hilarious, and thrilling. It's a fantastic movie to watch with friends.
Anyway, today's giveaway is the actual Inframan VHS tape that I used as a reference when drawing "A Geek Like Me":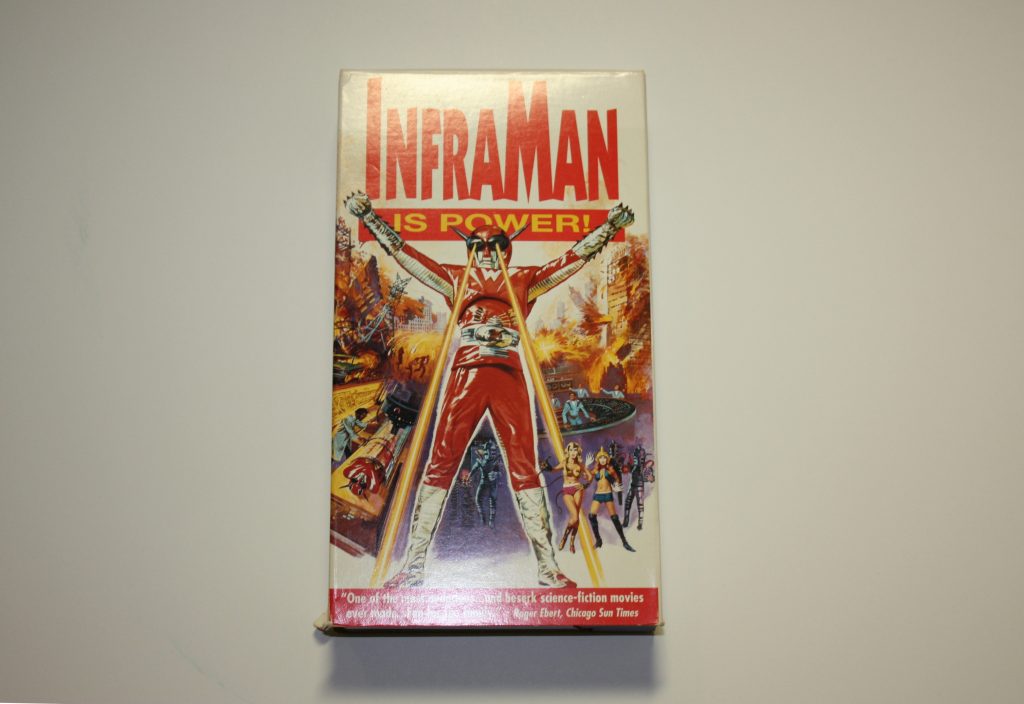 Now, you might be wondering why I'm not giving away the DVD that I had in my left hand. The answer is, I no longer have it. The VHS tape is still in my possession, though.
What if you don't have a VHS player? Well, the tape is still a pretty interesting conversation piece to have on a bookshelf. And it's the actual object that was used in the video, so you'll be owning a small piece of cult power pop music history!
I'm giving the VHS tape away to some lucky Simple Carnival fan, and I'll pay for shipping to anywhere in the world. To get a chance to win this tape, however, you must send a message to (deleted) that says "THUNDERBALL FISTS!" The winner's name will be drawn out of a hat. The name will be announced here on this site as well as on Twitter. Good luck!
UPDATE (February 13, 2017): And the winner is…Thor Klippert! Congrats!
* * * * * * * * * *
Get The Simple Carnival's fantastic final album, Smitten, from Bandcamp or iTunes!