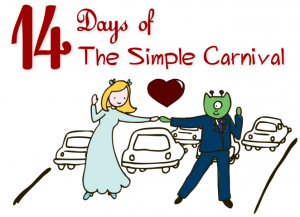 Welcome to Day 13 of the 14 Days of The Simple Carnival!
Every day until February 14 (Valentine's Day), I'll be posting one cool, free Simple Carnival thing.
On February 14, The Simple Carnival's new (and final) album, Smitten, will be released. It's been nine years since The Simple Carnival has released an album, so I'd like to celebrate the occasion by sharing a bunch of good stuff over these 14 days.
* * * * * * * * * *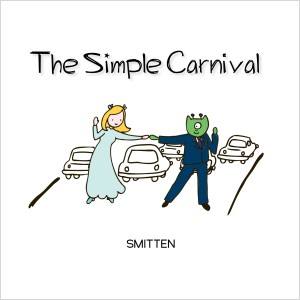 So tomorrow is the big day — The Simple Carnival's final album, Smitten, will be released.
Why is this the final album?
The short version is that the album's companion project, Smitten 3D, has opened a whole new set of possibilities for me as an artist. By making these 3D music videos for the Smitten album, I discovered that I really love to make films. So after the Smitten 3D project is complete a few years from now, that's exactly what I'll be doing — making animated, narrative films…as well as composing the soundtrack music to those films.
Making films is far more demanding than just making music, especially when it's essentially a one man operation, as I expect my films to be. I will not have the bandwidth to create more music under The Simple Carnival banner as well as take on this related — but different — challenge.
Even though I will be closing the book on The Simple Carnival's music, I won't be shutting down this site or disappearing from the internet. CDs and downloads will still be sold, orders will still be fulfilled. The Simple Carnival's music will continue to exist on streaming sites. I just won't be releasing any new material under The Simple Carnival's name. The Simple Carnival's oeuvre is complete.
So, speaking of The Simple Carnival's oeuvre, onto today's Simple Carnival thing…CDs!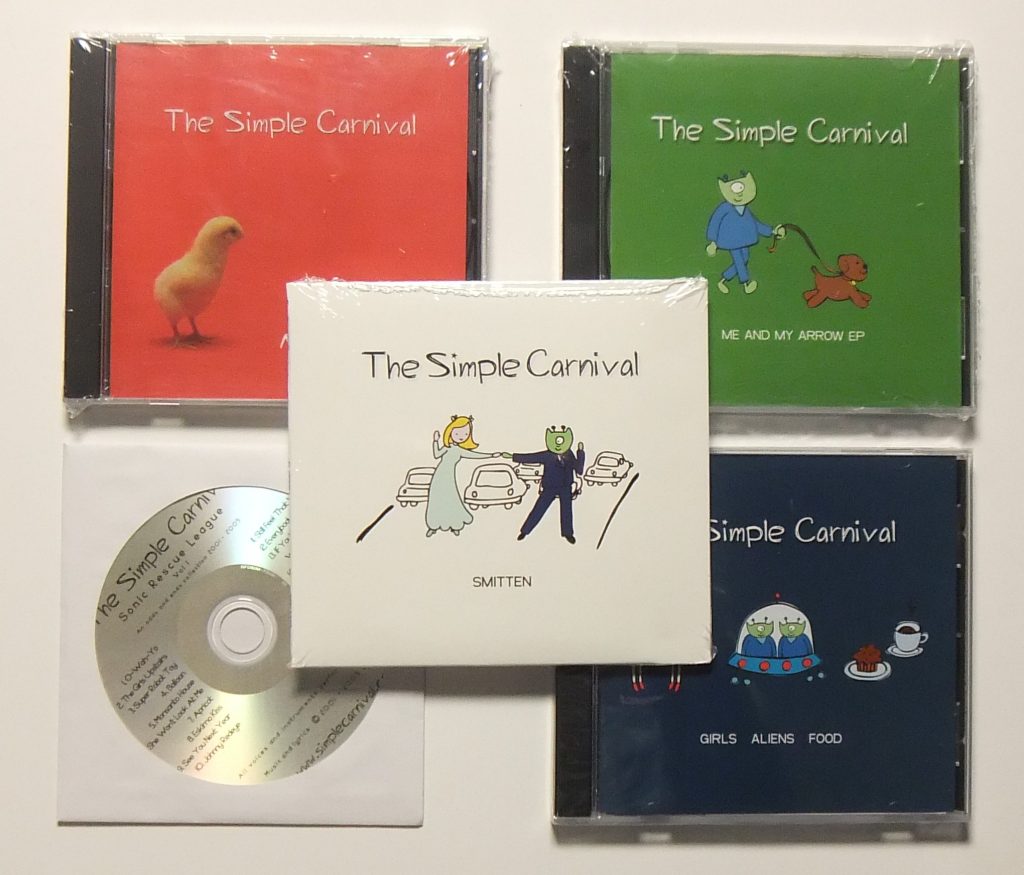 If you look at the Shop section of this site, you will see…some of The Simple Carnival's CDs for sale. You can't get the Me and My Arrow EP, the Menlo Park EP, or the Sonic Rescue League album on CD from this site. That's because I have only ONE remaining copy of each of these CDs.
I'm giving these copies — as well as the American release of Girls Aliens Food and a brand new Smitten CD — away for FREE today to one lucky Simple Carnival fan.
I'll pay for shipping to anywhere in the world. To get a chance to win these CDs, however, you must tell me the correct answer to the following trivia question before midnight EST tonight:
What movie is this Halloween costume from?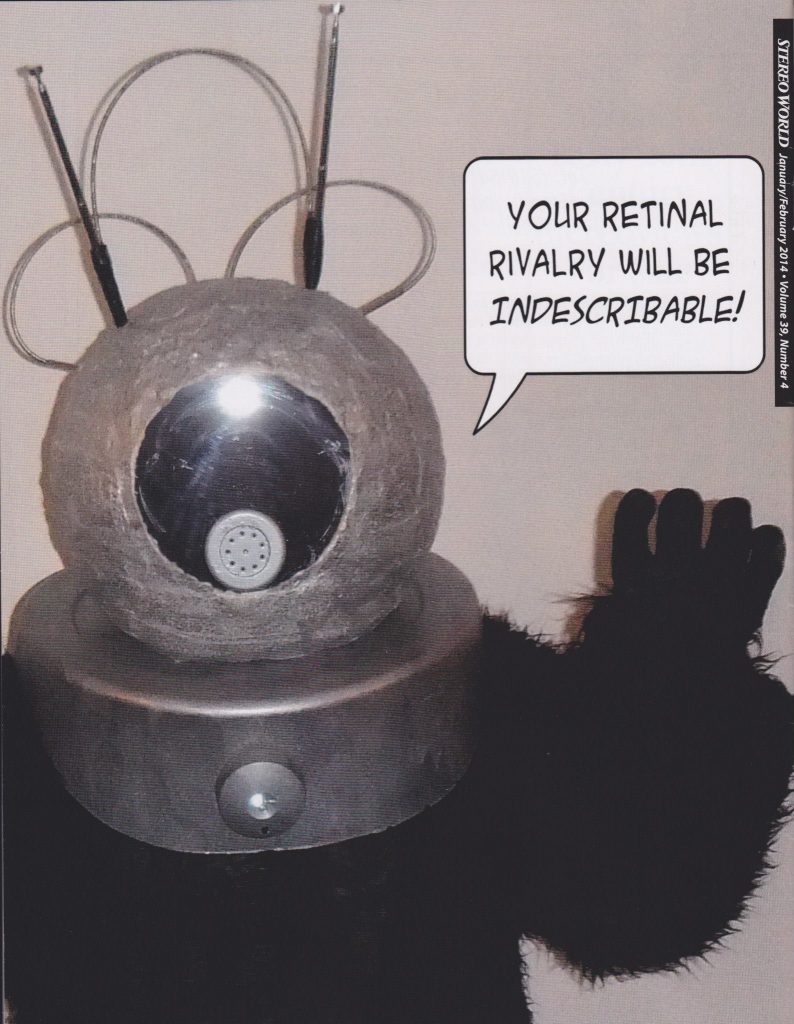 Send your response to (deleted). The winner's name will be drawn out of a hat. The name will be announced here on this site as well as on Twitter.
UPDATE (February 14, 2017): And the winner is…Lawrence Kaufman! Congrats!
* * * * * * * * * *
Get The Simple Carnival's fantastic final album, Smitten, from Bandcamp or iTunes!