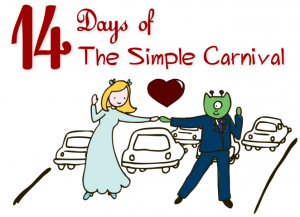 Welcome to Day 8 of the 14 Days of The Simple Carnival!
Every day until February 14 (Valentine's Day), I'll be posting one cool, free Simple Carnival thing.
On February 14, The Simple Carnival's new (and final) album, Smitten, will be released. It's been nine years since The Simple Carnival has released an album, so I'd like to celebrate the occasion by sharing a bunch of good stuff over these 14 days.
* * * * * * * * * *
For the past two days, I've mentioned "Smitten" — the opening track from The Simple Carnival's Smitten album.
Today's Simple Carnival thing is a cheesy but entertaining demo of that song.
First, some context.
All of the songs on the Smitten album were initially written on piano or guitar. I'd play the song in a very rough form into a terrible-sounding microcassette recorder.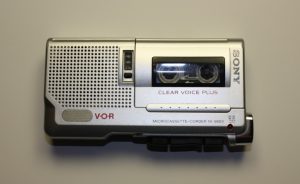 I'd transfer that recording into the computer and turn it into a mp3. I would listen to that mp3 again and again, determining whether the song held up upon repeat listens.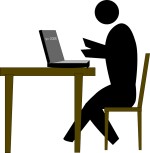 Once I decided that I wanted to go through with fully fleshing out a song, the next step usually involved coming up with an arrangement. I would play bad sampled imitations of real instruments with a MIDI keyboard into my laptop.
The final (and most time-consuming) stage of production was to replace all of those fake instruments with real ones, one part at a time — and that's the version that would end up on the album.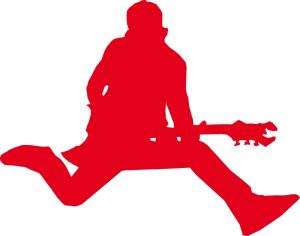 Today's recording is from the laptop demo phase. It's pretty similar to the final recording, but the fake-sounding instruments lend a thick layer of cheese to the track.
Enjoy!
Simple_Carnival_The_-_Unreleased_-_Smitten_demo.mp3


And in case you haven't heard the finished version, here's the music video for the song.
* * * * * * * * * *
Get The Simple Carnival's fantastic final album, Smitten, from Bandcamp or iTunes!