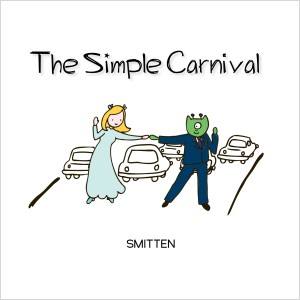 Today's the big day — The Simple Carnival's Smitten album is finally here!
All CD pre-orders have shipped. Download links have been sent out to everyone who pre-ordered the album. And if you haven't ordered anything yet, what are you waiting for? 🙂
(Don't forget — you can also get the album from Bandcamp or iTunes.)
Thank you SO MUCH for your love, support, and patience over the years. Enjoy the music!
* * * * * * * * * *
Get The Simple Carnival's fantastic final album, Smitten, from Bandcamp or iTunes!